Zurück

3D Drucker

SLA 3D Printers

Bioprinters

Browse By Brand

iMakr works with the biggest names in additive manufacturing. Browse by manufacturer here.

3D Scanner

3D Scanners By Application

Material

SLS Powder by Brand

SLM Powders by brand

3D Printing Clay

Ersatzteile & Zubehör

Software

Service

Our services for 3D Printing, Scanning, Designing and more...

Large-scale Continuous Carbon Fibre manufacturing service.

Angebote

View our currently discounted items.

View ex-demo and used products which have been reconditioned by our engineers.
Artec Leo 3D Scanner
Der neue Artec Leo 3D Scanner, eine Komplettlösung mit integrierter Datenerfassung.
iMakr's Bewertung
Der Artec Leo ist ein vollständig portabler professioneller Scanner, mit dem kleine bis mittlere Objekte mit hoher Detailgenauigkeit erfasst werden können. Der Scanner basiert auf NVIDIA Jetson und kombiniert eine eingebaute Batterie und integrierte Software für ein wirklich portables Scanerlebnis. Das gescannte Objekt wird auf dem 5,5-Zoll-Bildschirm gerendert und die Datenpunkte auf der eingebauten 256-GB-SSD gespeichert.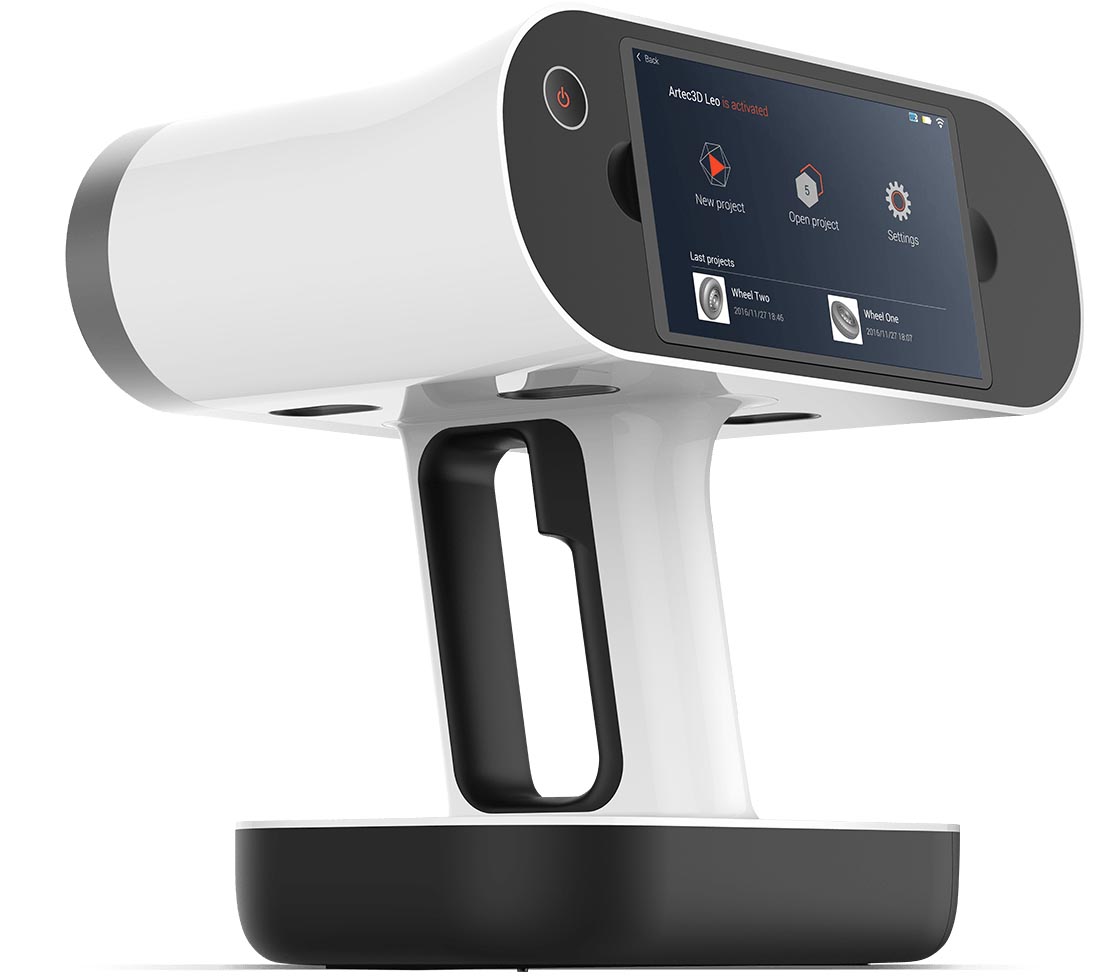 High Quality Textures
The Artec Leo combines a 3D camera with a colour camera for advanced texture mapping to the geometry, and the VCSEL light technologyis capable of capturing difficult to scan surfaces.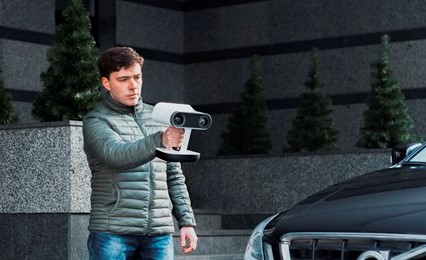 Fast Scanning
Scan large objects with a capture area of up to 843 x 527 mm and a collection speed of 4 million points per second.
Fully Portable
Built in battery, screen, software and SSD drive make this scanner 100% portable and wire free.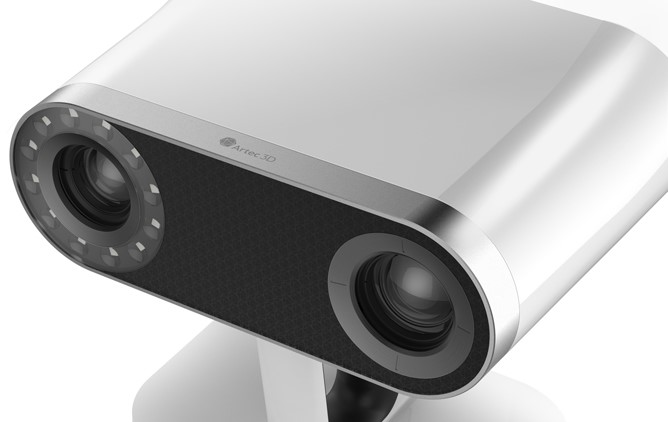 Market Leading Accuracy
Scan points 250 microns apart with an accuracy of 100 microns to create a detailed digital reproduction of the object.
Im Paket :
Artec Leo 3D Scanner
Netzteil
USB-Kabel
Technische Daten
Gewicht

1.8 kg

Scan-Größe

246 x 153 mm (Closest)843 x 527 mm (Furthest)

Scan-Technologie

Structured light

Scanzeit

80 Frames per second, 4 million points per second

Datei Ausgabeformat

OBJ, PLY, WRL, STL, AOP, ASCII, Disney PTEX, E57, XYZRGB

Scan-Auflösung

Up to 250 microns

Scan Accuracy

Up to 100 microns

Scan-Software

On device

Energieversorgung

Built in battery pack with charger

Working Distance

0.35 - 1.2 m

Texture Resolution

2.3 mp

Light Source

VCSEL

Position Sensors

Built-in 9DOF inertial system

Anschlussmöglichkeit

WiFi / Ethernet

Software-Kompatibilität

On device
Vielleicht gefällt Ihnen auch