Manufacturer of industrial laser systems   
Founded in 1997, OR Laser manufactures industrial laser systems for material processing. They produce a range of machines for applications such as laser welding, coating, engraving and cutting. They have a thorough knowledge of laser technology and manufacture most of their components in their own factory in Germany. With this in-depth knowledge, they created ORLAS Creator, the first affordable 3D metal printer for small and medium-sized businesses.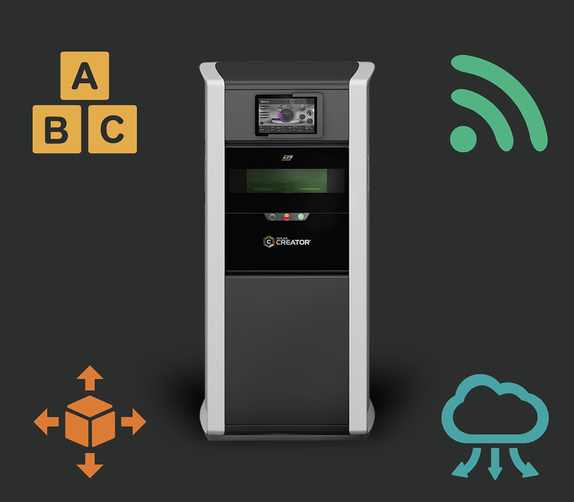 With a price tag of around only £100K per machine, the ORLAS CREATOR enables companies to increase the productivity of their investment by up to 5x over existing SLM (metal laser sintering) solutions.
Advanced Software
Powerful software from OR Laser included with every machine, no need for expensive 3rd party software.
Various Materials
Compatible with 3rd party materials with an advanced cartridge system that minimises mess and maximises safety.
Flexible Manufacturing
Get multiple machines for the price of one industrial machine and maximise output while minimising downtime.
Precision Construction
Manufactured and assembled at the OR Laser factory in Germany, guaranteeing accuracy and reliability.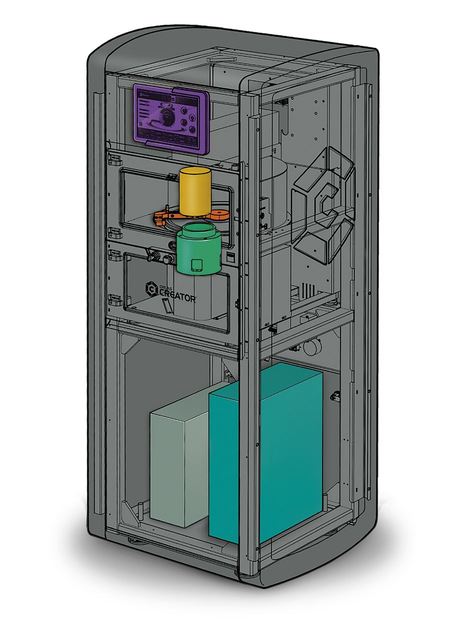 The Main Components of the ORLAS CREATOR

®
The ORLAS CREATOR uses an innovative revolving blade to move powder from the feed chamber to the build chamber, increasing part production by up to 30%. It utilises a cartridge materials handling system for the powder, with cartridges for 3rd party materials available. The machine uses a high power 250w fibre laser to sinter metal powder into parts quickly and without the need for chamber heating. Inert gas is required during printing, sold separately.
The most intuitive graphical user interface running on a tablet. Monitor your ORLAS CREATOR® wherever you are.
A smart cartridge concept which allows for swift and safe metal powder exchange. The powder reservoir provides the material for your building process.
The unique circular build platform and rotary coater design enable build speeds up to 30% faster than comparable machines.
Customize the platform to the volume your creations require. The standard setup provides a maximum of 100 mm in diameter and 110 mm in height.
The chamber atmosphere gets permanently recycled and pure gas returns into the process.
A high power 250W fibre laser turns powder into parts effortlessly and can be tuned to meet power requirements.
| Powder materials* | Usability |
| --- | --- |
| Steel-based | √ |
| Nickel-based | √ |
| Cobalt-based | √ |
| Carbid-based | √ |
| Titanium alloys | √ |
| Aluminium alloys | √ |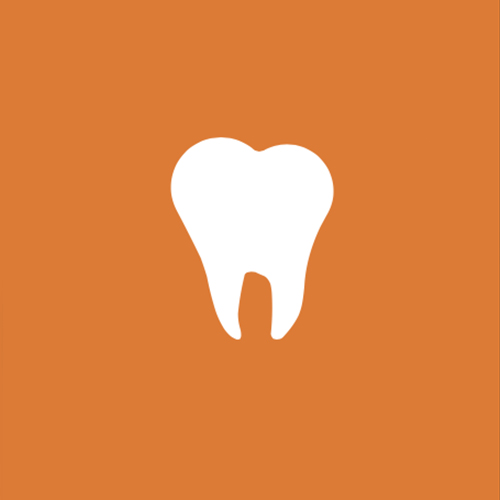 DENTAL & MEDICAL
The advantages of additve manufacturing have led to significant adoption in the production of medical instruments and surgical implants in the medical and dental industry. The ORLAS CREATOR® is ideally suited to manufacture dental and medical products such as surgical instruments, complex mass and customized implants, crowns, caps, model castings as well as secondary structures. The technology enables cost-effective mass customization, where unique specimens or small batches can be manufactured with a constantly high level of quality.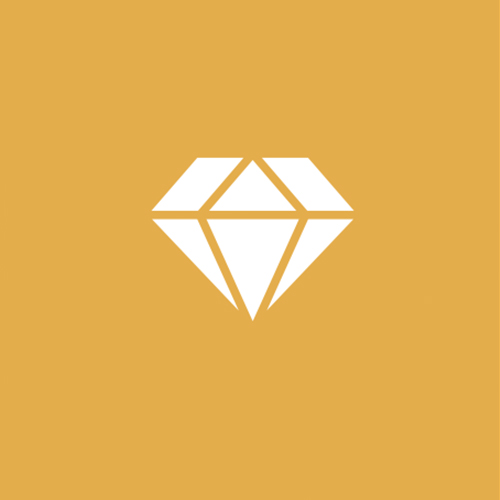 JEWELRY 
3D printing of jewelry isn't fiction any more – it is more or less on the verge of becoming mainstream since the look and feel of 3D printed items is almost equal to tradionally casted objects. The ORLAS CREATOR® allows 3D printing of gold, silver, platinum and other precious metals which are essential for the jewelry industry. Every jewelry designer will be able to create a final product directly from a CAD file. Economically fabricated jewelry, timepiece compo­nents, and accessories made from precious metal powder. The technology also eliminates many of the limitations of traditional casting, with complexity limited only by the jeweller's imagination.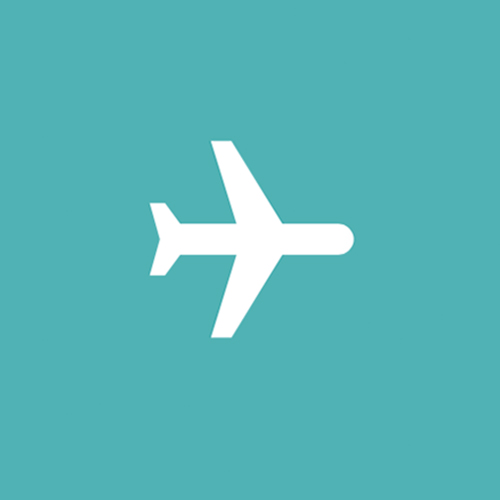 AEROSPACE  
The aerospace industry is a main market and has been one of the earliest adopters of latest technology inventions and highest-growth sectors for additive manufacturing. High production costs and tight market conditions are only some of the challenges that the aerospace industry has to face today. This is right where 3D metal printing technology develops its full strengths: Functional prototyping up to series production, the ORLAS CREATOR® is able to crea­te components that can dramatically reduce production time, weight, production costs and part count while increasing functionality. Aircraft parts which previously were made from multiple components can now be manufactured in one step – just some of the reasons why 3D printing should be the technology to invest in for aerospace driven companies.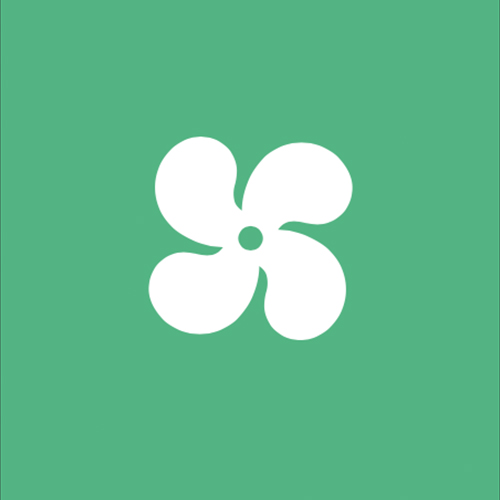 ENGINEERING
3D metal printing is an alternative to turning and joinery and is suitable for the production of small series, complex shapes and precision parts. ORLAS CREATOR® allows tool-free prototyping of metal parts and allows the creation of complex geometries with an emphasis on weight reduction, operational optimization, direct digital manufacturing and reduced use of raw materials and energy. The tooling can now be manufactured in just a few days with a minimum of post-treatment, reducing development costs while increasing speed to market - processes that were impossible with traditional manufacturing methods.
Specification
| Feature | General |
| --- | --- |
| Build Volume | Ø100 x 110mm |
| Feed Volume | Ø110 x 110mm |
| Layer Thickness | 20 - 100 microns |
| Coater | Precision Rotary Coater |
| Gas Connection | Argon/Nitrogen |
| Caractéristiques  | Optique |
| --- | --- |
| Type de laser | Fibre Laser |
| Puissance du laser | 250W max @ 1070nm |
| Dia. rayon | 40 - 300 microns (Using beam expander) |
| Lentilles | Lentilles de précision F-theta  |
| Vitesse du laser | Jump and mark speed up to 5m/s (Typical 500mm/s) |
| Caractéristiques | Electronique |
| --- | --- |
| Power Supply | 110 - 240V (50 - 60 Hz) |
| Current | Max. 10A |
| Caractér | Logiciel |
| --- | --- |
| Slicing / Control | CREATOR User Interface, 3D Printing Application for slicing |
| Feature | Dimensions |
| --- | --- |
| Système | 717 x 858 x 1794 mm |
| Installation Space | 900 x 900 x 2000 mm |
| Machine Opening | 450 x 180 mm |
| Weight | 350 kg |
3D METAL PRINTS
ON DEMAND
Transform your prototyping and production process with precison 3D printed metal parts.
Let iMakr's 3D printing metal service help your business print your metal parts.  Our team uses your digital designs to transform them into finished metal production parts; redefining your supply chain and improving overall performance.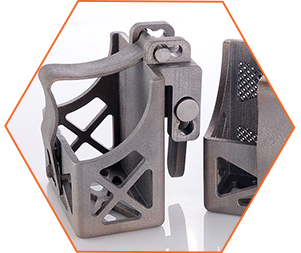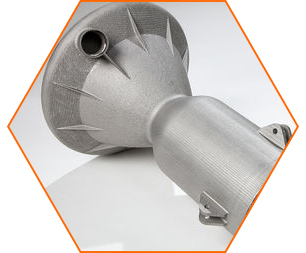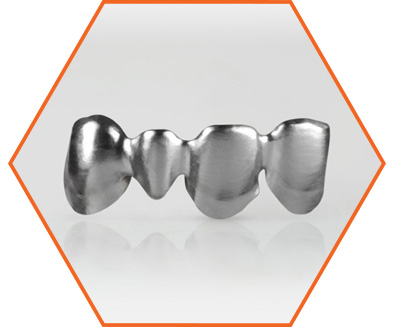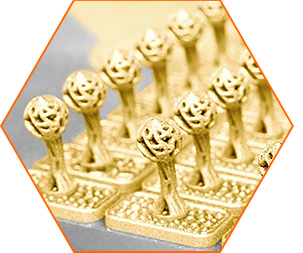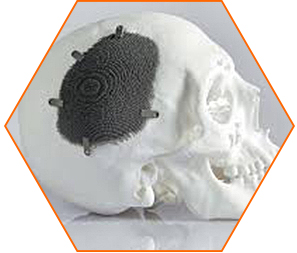 Tool Steel and Stainless Steel

Speak to an iMakr consultant:
+44 (0) 207 247 4095
iMakr offer you best-in-class 3D printers and 3D scanners thanks to our expert team of engineers who test and approve each product that hits the shelves. Our team of experts is here to handle any query you may have and will answer swiftly and efficiently.