Zortrax Endureal
3rd Generation industrial 3D Printer. The Zortrax Endureal features advance thermal management for high performance polymers. The filament temperature is tightly monitored and controlled throughout the printing process in order to achieve the best precision and optimum mechanical material properties.
---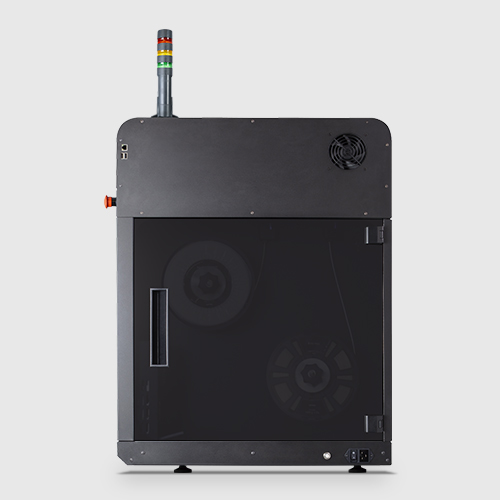 Temperature Control System
High Temperature Extruder- Works at a sustained temperature of 480°C
Heated Build Chamber- Temperature in the build chamber can reach 200°C for engineering materials requiring high temperatures.
Heated Build Platform- Capable of reaching 220°C to ensure parts remain stable to the platform.
Auto Annealing- Features an automatic annealing function which can be carried out after printing has finished to achieve the highest material mechanical properties available.
Advance Thermal Shielding- The extruder compartment is always kept at a safe operating temperature to ensure filament transmission is uninterrupted.
Heated Filament Compartment- Secure, closed environment for the filament spools so they can be kept at optimum printing temperature.
---
Industrial Safety System
Blackout Response System- Endureal can detect when there has been a power outage and will use the energy it has stored in the built in capacitors to save the exact position the print head was at. Once power has been resumed the build can carry on from that exact place.
Remote Printing Monitoring- Featuring a heat resistant camera in the build chamber, the Endureal can provide live video streaming of the print progress.
Advance Filament Sensor- Automatically detects when filament is jammed or empty using multiple sensors. These sensors can also tell you if you have enough filament loaded to complete your job.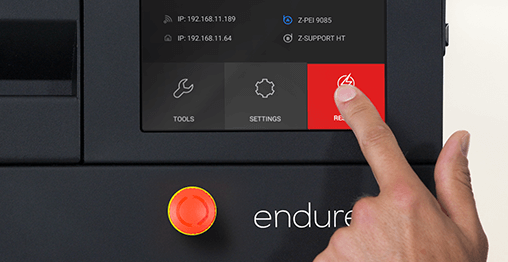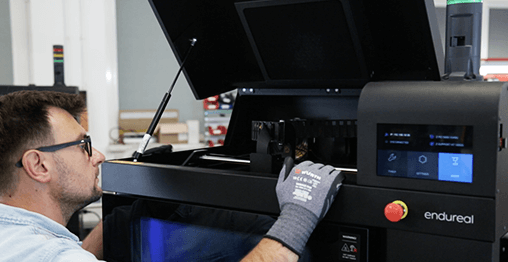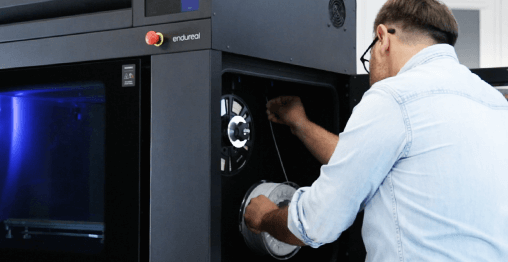 ---
Zortrax Endureal Sensors
Temperature sensors measure the temperature of crucial components
Capacitive sensors measure and check calibration of build platform and nozzles
Optical sensors check the extruders position
Fan stop sensors automatically detects if a fan disconnects or stops working
Extruder sensor detects when the extruders are connected and working properly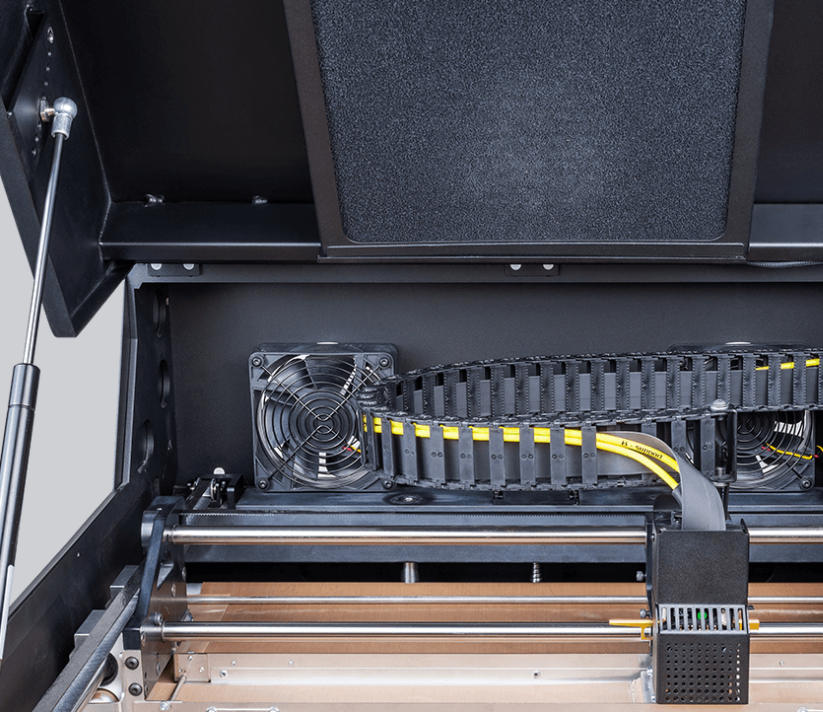 ---
Dual-Extruders
Dual extrusion system capable of printing in high temperature filaments and specially dedicated support material. These extruders are thermally shielded from the build chamber for safe operation. The Endureal is compatible with both dual and single extrusion modes.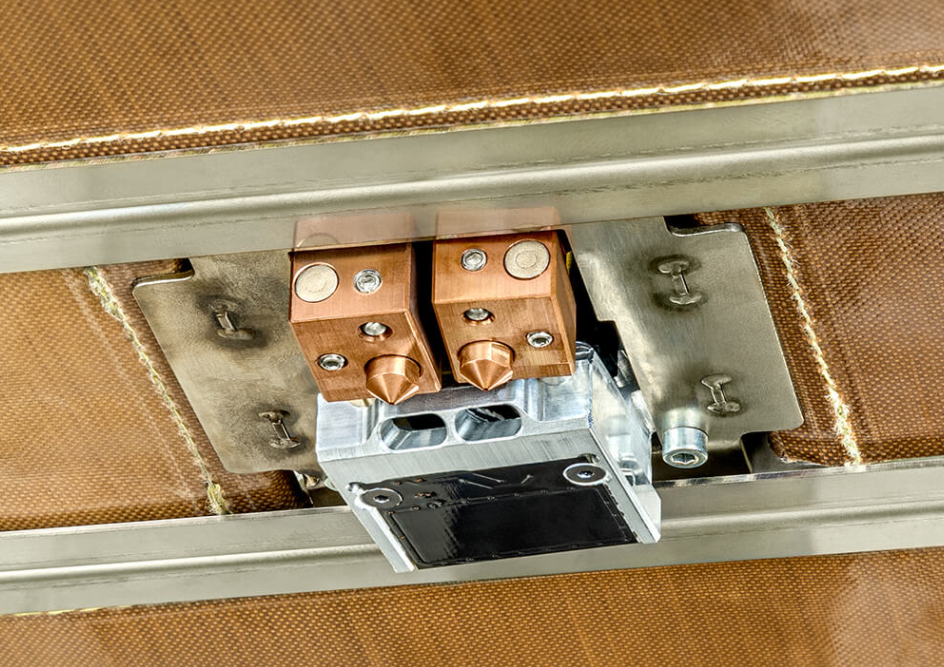 ---
Industrial Materials Available For The Zortrax Endureal
Z-PEEK
One of the strongest polymers available. Z-PEEK has a strength to weight ratio comparable to stainless steel and thermal properties suitable for aerospace applications.
High wear resistance- PEEK has been confirmed to be suitable for PEEK/stainless steel gear pairs working at 1600 rpm for over 22 million cycles.
High radiation resistance- PEEK MPAC & SEED samples in the International Space Station experiment withstood 46 months of exposure to Low Earth Orbit environment. PEEK is also resistant to gamma rays.
Thermal properties- PEEK has been exposed to 500 cycles of heating up to 130°C and cooling to -70°C, this had no effect on their mechanical or chemical properties.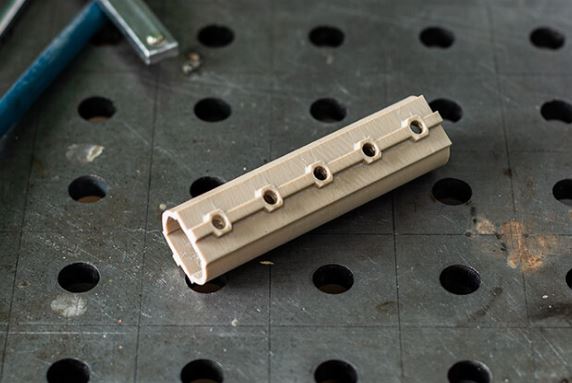 Z-PEEK Printed part
Z-PEI 1010
Featuring higher rigidity, higher Heat Deflection Temperature and broader chemical resistance than Z-PEI 9085, Z-PEI 1010 is ideal for the chemical industry, automotive and mass manufacturing.
High temperature- The Heat Deflection Temperature of Z-PEI 1010 is 208°C, this is one of the highest among all high-performance polymers.
Chemical resistance- Z-PEI 1010 doesn't react with automotive fluid, aqueous solutions or halogenated hydrocarbons. This makes it suitable for chemical piping, heating and cooling systems or metal cleaning equipment.
Z-PEI 1010 Printed Parts
Z-PEI 9085
With a strength to weight ratio comparable to aluminium 6061 and a better thermal shock resistance, this material is great for aerospace and automotive engineering applications. Z-PEI 9085 has been rigorously tested by NASA and ESA and is one of a handful of materials cleared for use on the International Space Station.
High flame retardancy- The flame retardancy rating of Z-PEI 9085 means it can be safely used in aerospace interiors. Featuring a flammability rating of UL94 V-0, meaning a vertically orientated Z-PEI 9085 part extinguishes within 10 seconds.
Flight ready- Strong enough for structural components in satellites and with potential for 46.77% weight reduction compared to traditional CNC aluminium parts.
Thermals- Z-PEI 9085 retains its mechanical properties up to 167°C which is on par with aerospace grade aluminium 6061. This material is perfect for automotive engines which run between 90°C to 105°C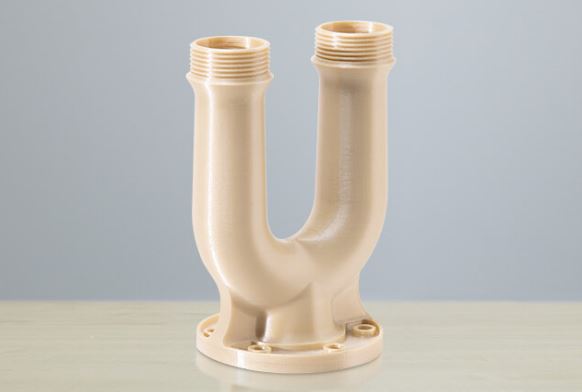 Z-PEI 9085 Printed Part
---
Example Applications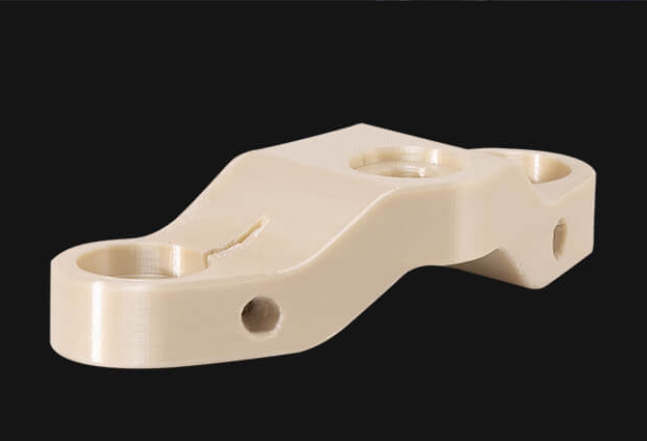 Load Bearing Components such as in Mechanical Engineering, Aerospace and Automotive- This part was printed in Z-PEI 9085 and has properties comparable to aluminium.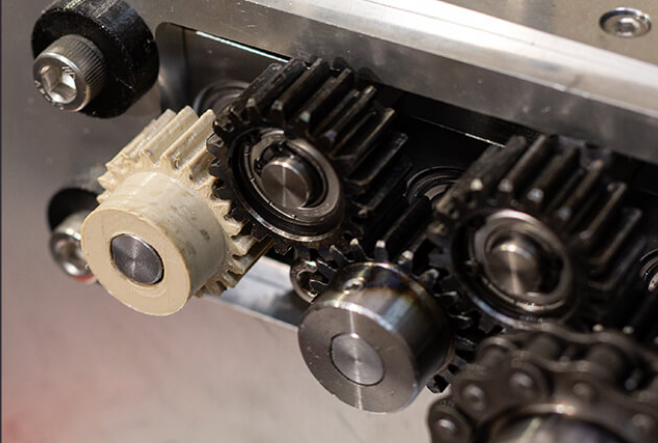 High Wear Resistance parts such as in Mechanical Engineering, Aerospace and Automotive- This part was printed in Z-PEEK and is end use.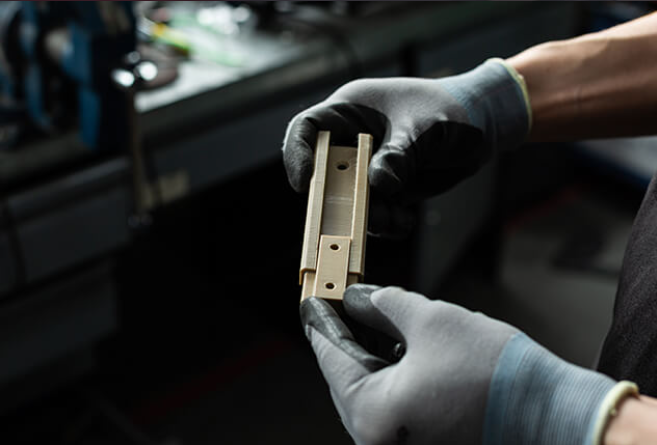 Great Strength to Weight ratio- this part was printed in PEEK where the high strength to weight ratio makes it idea for sliding parts.
---
---
For further information and advice on how Zortrax 3D Printers can benefit your business, please do not hesitate to get in touch with one of our advisors by calling the telephone number at the top of the page, or by clicking the button below and requesting a call-back:

Technische Daten
Drucktechnologie

Mac OS Mojave/ Windows 7 and newer versions

Bauraum W x T x H (mm) // W x T x H (inch)

Z- 300mm x X- 400mm x Y- 300mm

Extruder

Dual

Düsendurchmesser (mm)

0.4mm

Drucktemperatur

480 °C (896 °F)

Druckbett Ausrichtung

Automatic measurement of platform points' height

Operating System

.stl, .obj, .dxf, .3mf, .ply

Dateiformat

Wi-Fi, Ethernet, USB

Compatible materials

DUAL EXTRUDER: Z-PEEK, Z-PEI 1010, Z-PEI 9085, Z-ULTRAT Plus, Z-SUPPORT High-Temp (breakaway), Z-SUPPORT ATP (soluble with Z-SUPPORT ATP Activator)

Compatible materials

SINGLE EXTRUDER: Z-PEI 9085, Z-ULTRAT Plus

Layer resolution

LPD Plus (Layer Plastic Deposition Plus) advanced technology depositing melted thermoplastics with break-away and dissolvable support structures

Minimal wall thickness

200-250 microns (for 0.4 mm nozzle)

Software bundle

Z-SUITE

Anschlussmöglichkeit

Wi-Fi, Ethernet, USB